Guided Off-Roading UTV Tours
Now offering you the opportunity to explore the great outdoors on a guided off-roading adventure! Off-roading in a UTV is your opportunity to see mountains as you have never seen them before. Navigate our 350 acre private mountain with steep mountainous terrain, mud, ruts, rocks, creek crossings, beautiful views and more from the comfort of our UTV rentals with guided expertise. We welcome all ages to ride but you must be 18 years old to drive. Adventure is out there, are you ready to start exploring?
ALL OF OUR UNITS INCLUDE A PARKING PASS FOR YOUR CONVENIENCE
Beginning March 1st, 2023 - Parking Tags Required To Park in Great Smoky Mountains National Park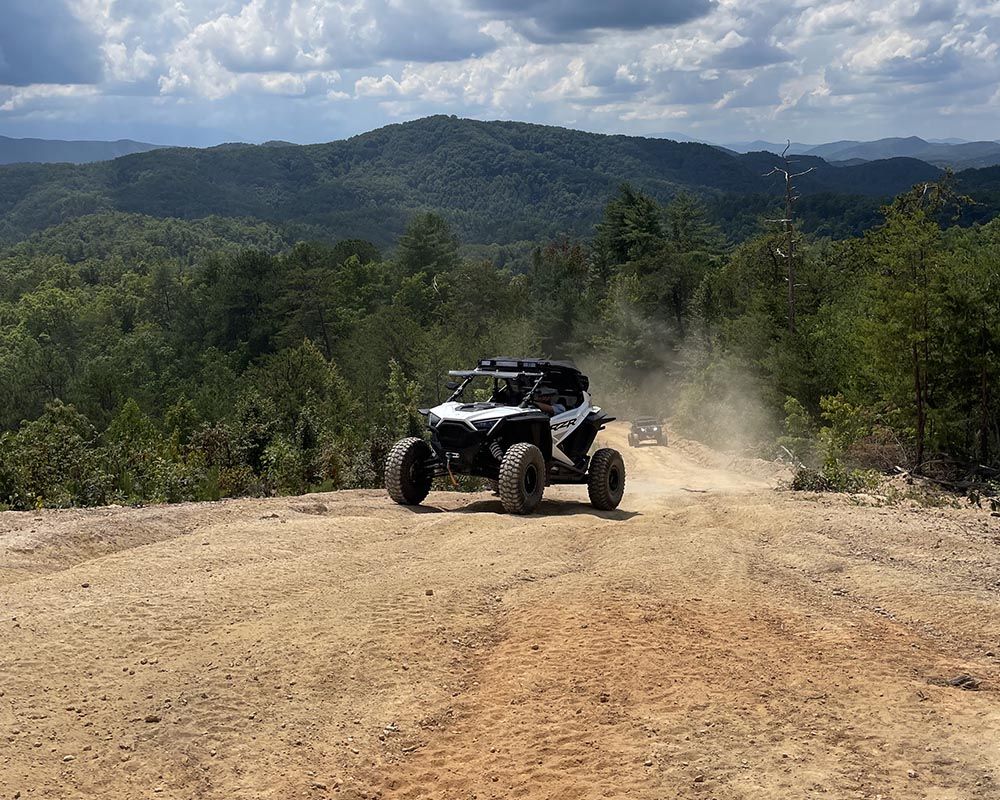 Why Go Off Roading?
While many sightseeing options include driving or hiking through the mountains, we believe renting a UTV gives you the best experience possible. Get close views of blooming wildflowers and even wildlife like elk and black bears. Driving an off-roading vehicle through these lands is one of the most thrilling experiences as you go through rough terrain, switchbacks, and truly immerse yourself in the backcountry. Guided off-roading tours, also provide you the unique opportunity to see the lands through the eyes of a local, offering new perspectives and providing educational stories along your journey.
OUR VEHICLES
When booking your Guided Off-Roading UTV Tour, you will be allowed to select your UTV vehicle. We offer thrill seekers the convenience of renting a two, four, or six-seater UTV for maximum comfort. Some UTV rental options include: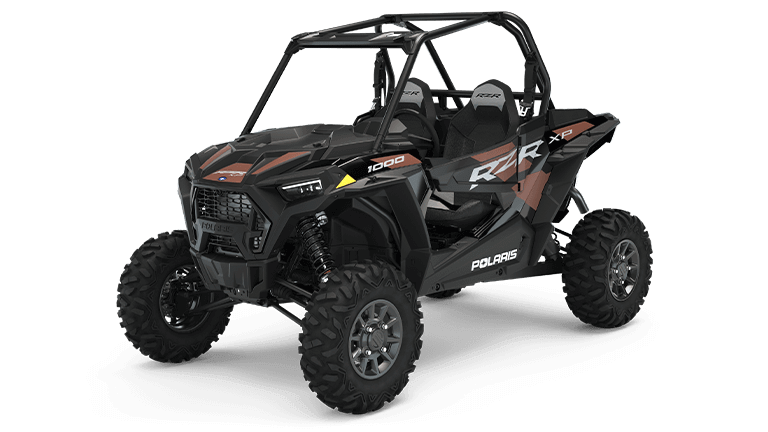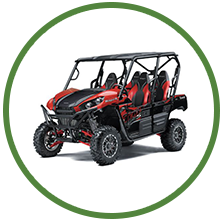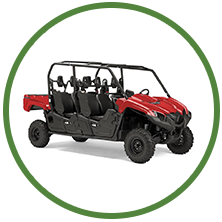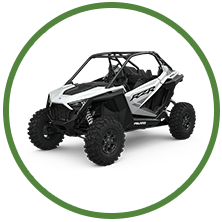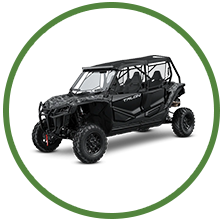 Honda Talon 1000 X4 Live Valve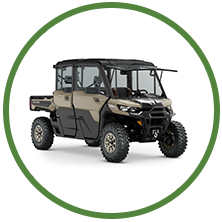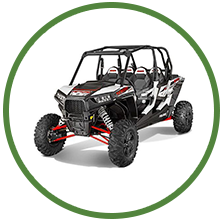 And more!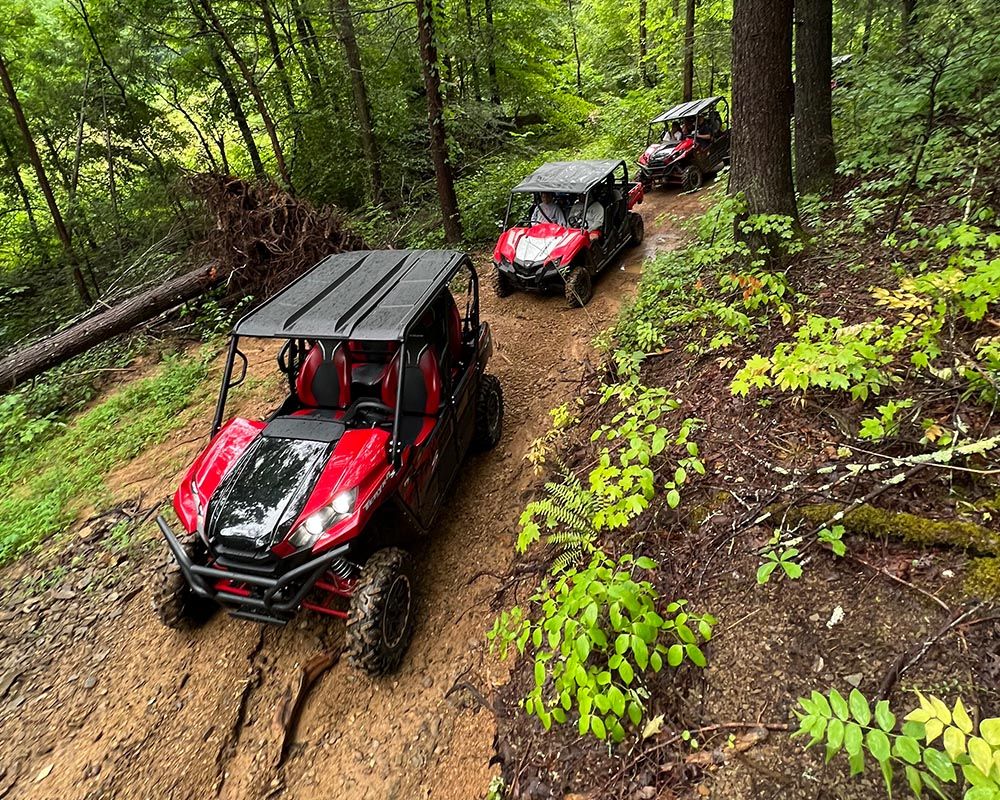 Pricing
Our guided-off roading thrill-seeking UTV tours start at only $299 per vehicle for a 1.5-hour action-packed, one-of-a-kind experience. We offer six medium speed scenic tours a day, starting at 9 a.m. and continuing in two-hour intervals ( 9 a.m., 11 a.m., 1 p.m., 3 p.m., 5 p.m., 7 p.m.) Please note, hours can vary depending on time of year. Insurance is unnecessary.
What To Bring & Expect
Our Offroading affiliate partner gives you safety and security with our heavy-duty side-by-side UTV rental options. Unlike ATVs, UTVs are better equipped to handle the rough terrain of the Mountains while keeping passengers safe and comfortable. We take care of the vehicle maintenance, ensuring the tires, engine, and other critical parts are up for the challenge. Here is a general guideline of some items you may want to consider bringing with you: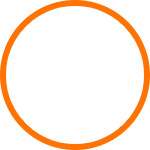 Bear Spray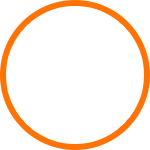 Rain Gear/Boots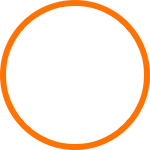 Warm Clothing
(If your tour is in a cooler month or time of day)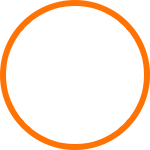 Bug Spray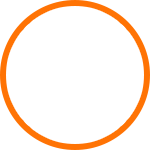 Water/Snacks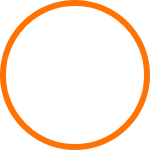 First Aid Kit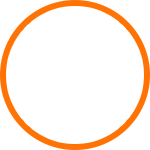 Camera or Binoculars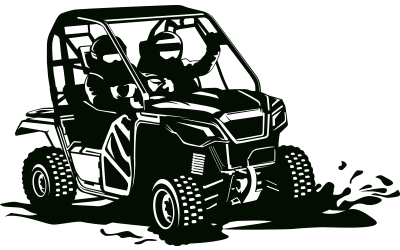 Directions To Our Off-Roading Site
Please note that you do not need to come to Mountain Life UTV Rentals before going to the off-roading site. You can book online and show up at the site or you can also book in-person at Mountain Life UTV Rentals and drive to the site.
Address of The Off-Roading Location:
804 Spurgeon Hollow Road
Sevierville, TN 37876
(45 minutes away from Gatlinburg/Pigeon Forge or 1 hour away from Townsend).
Mountain Life UTV Rentals Address:
826 E Parkway
Gatlinburg, TN 37738
Directions from Mountain Life UTV Rentals:

Head northeast on East Pkwy/Parkway toward Hickman Hollow Road Continue to follow Parkway for 13.1 miles. Continue on Rocky Flats Road. Drive to Spurgeon Hallow Road for a total of 11.4 miles.

OR Follow Parkway to Indian Camp Creek Road in Cosby for 14.6 miles, then take Indian Camp Creek Road to US-321 N. Turn left onto US-321 N, continuing to TN-339 W. then drive to Spurgeon Hallow Road.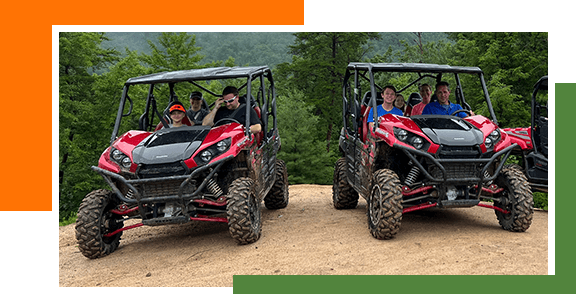 Take the Family on an Adventure in Gatlinburg
Explore the Mountains like never before with our affiliate partner's Guided Off-Roading UTV Tour! Our off-roading tour is perfect for any age group and provides you with a once-in-a-lifetime experience to see some of nature's most beautiful elements from the comfort of your UTV rental.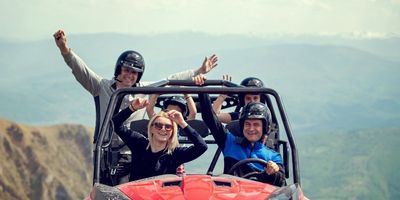 As you all know, especially if you live in Tennessee, the last few months have been nothing short of crazy. From the tornado that blew through causing devastation, to the spread of an illness, we have never seen anything like this. Yet, watching neighbors and communities work together, we have been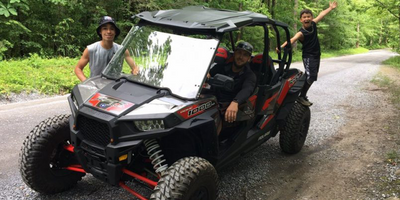 Are you ready for an adventure that you won't soon forget? Here at Mountain Life UTV Rentals in Gatlinburg, we have a wide selection of UTV's for you to choose from and can provide you with detailed maps to help you get around and see the best sites that the Great Smoky Mountains have to offer.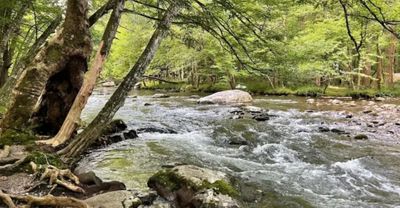 Looking for UTV or Slingshot rentals in Gatlinburg, Tennessee? You've come to the right place. Mountain Life UTV Rentals allows you to explore our beautiful area in style. If you are hoping to explore Gatlinburg, there's no better way to do it than in one of our incredible UTVs or Slingshots.