WE ARE OPEN! And we are taking special precautions to care for the safety of you and our employees. Read more.
WE WILL MEET ALL GATLINBURG'S COMPETITOR PRICING ON UTV RENTALS
ABOUT OUR UTV RENTAL COMPANY
If you live somewhere special, it's natural to want to share it. At Mountain Life UTV Rentals, we're located in Gatlinburg, Tennessee, nestled in the heart of the Great Smoky Mountains. We're surrounded by gorgeous vistas teeming with wildlife. We love it here, and we make it fun and easy for you to love it, too.
For more than 10 years, we've provided our guests with UTV rentals. Also known as side-by-sides, these small four-wheel-drive vehicles can seat two, four, or six people. They are completely street legal, and a great way to explore the parks of Gatlinburg, Pigeon Forge, and beyond. If this is your first time visiting, keep in mind that off-roading isn't permitted in the area. However, we're happy to provide detailed maps to get you where you want to go. You'll find gravel roads winding through the mountains, see beautiful waterfalls, glimpse deer, and have a picnic in the most lovely spot you've ever seen.
We're proud to have received Trip Advisor Certificates of Excellence for 2017 and 2018. For breathtaking adventures with memories that will last a lifetime, turn to the people who know the area best and rent a UTV today!
If you have any questions, feel free to contact us online or by phone today!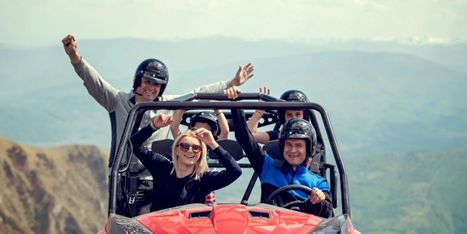 GETTING OUT ON A UTV
As you all know, especially if you live in Tennessee, the last few months have been nothing short of crazy. From the tornado that blew through causing devastation, to the spread of an illness, we have never seen anything like this. Yet, watching neighbors and communities work together, we have been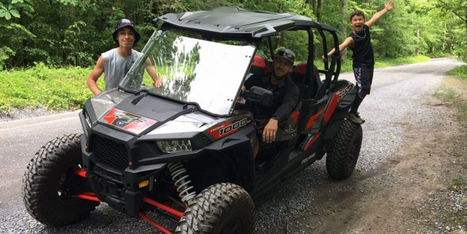 STAYING SAFE ON YOUR UTV
Are you ready for an adventure that you won't soon forget? Here at Mountain Life UTV Rentals in Gatlinburg, we have a wide selection of UTV's for you to choose from and can provide you with detailed maps to help you get around and see the best sites that the Great Smoky Mountains have to offer.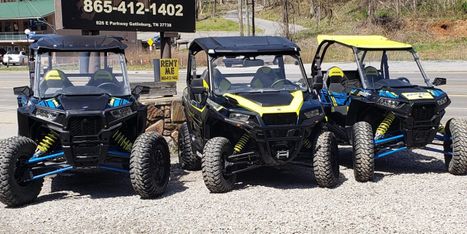 TAKE A RIDE DURING THE HOLIDAYS
It is pretty hard to believe that 2019 only has a couple of months left. It seems like just yesterday that we rang in the new year, yet, here we are again! This means that you have a very short amount of time to make sure that you and your loved ones make the most out of the end of the year. It also