WE ARE OPEN!
We put our clients' safety first, and we're reopening with COVID-19 safety precautions in place.
We've opened again! And what better way to social distance than in the wide open spaces of the Great Smoky Mountains National Park?!
Mountain Life UTV Rentals has reopened with safety precautions in place during the COVID-19 pandemic. We're closely adhering to local guidelines set here in Tennessee, as well as CDC and WHO guidelines. As always, we aim to ensure that all of our customers remain safe as they experience trails of the Great Smoky Mountains. We want to stress that we have implemented a number of changes to adapt to the current situation.

We Sanitize Vehicle Rentals After Each Use
Vehicles interiors are wiped down with an antiviral solution, ensuring that surfaces are clean from use to use.

Our Staff Wears Masks
Staff members are required to wear a mask at all times, in order to keep airborne particles to a minimum.

We Encourage Online Reservations, But Walk-Ins Are Still Welcome
We recommend that guests register for a rental online. Walk-ins are still welcome at our facility, though we will cap the amount of people in the building at 10.

We Only Allow Up To 10 People, Including Staff, Inside The Building At Any Given Time:
Reducing the number of people in our facility helps to reduce contact and maintain social distancing standards. If more than 10 visitors are on-site at any given time, we kindly ask additional visitors to wait outside until more space is available in our building.

The Office And Surfaces Are Sanitized After Each Use:
We wipe down surfaces throughout the office with an antiviral solution to reduce the potential spread of the virus.

We Strongly Encourage Customers To Practice Social Distancing While Enjoying The Park:
Feel free to ask us about best practices to maintain social distancing while utilizing our UTVs.

If People Are Feeling Sick Or Experiencing Any Symptoms Of The Virus, We Ask Them Not To Come In:
Please, stay home if you are experiencing any symptoms; again, we aim to protect all of our customers by maintaining safety standards.
QUESTIONS? OR READY TO BOOK YOUR UTV RENTAL?
If you're curious about the precautions we are taking during the COVID-19 pandemic, or if you'd like to book a UTV rental, please don't hesitate to reach out to us!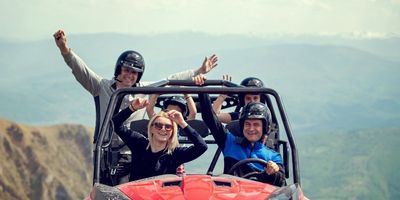 As you all know, especially if you live in Tennessee, the last few months have been nothing short of crazy. From the tornado that blew through causing devastation, to the spread of an illness, we have never seen anything like this. Yet, watching neighbors and communities work together, we have been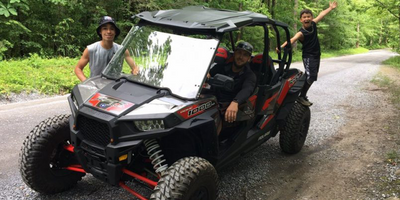 Are you ready for an adventure that you won't soon forget? Here at Mountain Life UTV Rentals in Gatlinburg, we have a wide selection of UTV's for you to choose from and can provide you with detailed maps to help you get around and see the best sites that the Great Smoky Mountains have to offer.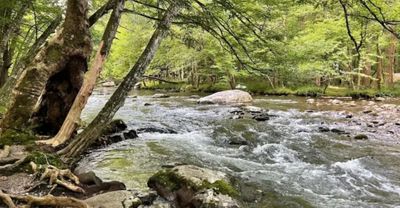 Looking for UTV or Slingshot rentals in Gatlinburg, Tennessee? You've come to the right place. Mountain Life UTV Rentals allows you to explore our beautiful area in style. If you are hoping to explore Gatlinburg, there's no better way to do it than in one of our incredible UTVs or Slingshots.